WINNERS BOOKING.COM 2018
It was with great pride that we received from BOOKING.COM the news of being the winners of the 2018 Guest Reviews Awards, excellent news in our first year of existence and the reward for all the effort and dedication to this project. Thank you very much to all of you.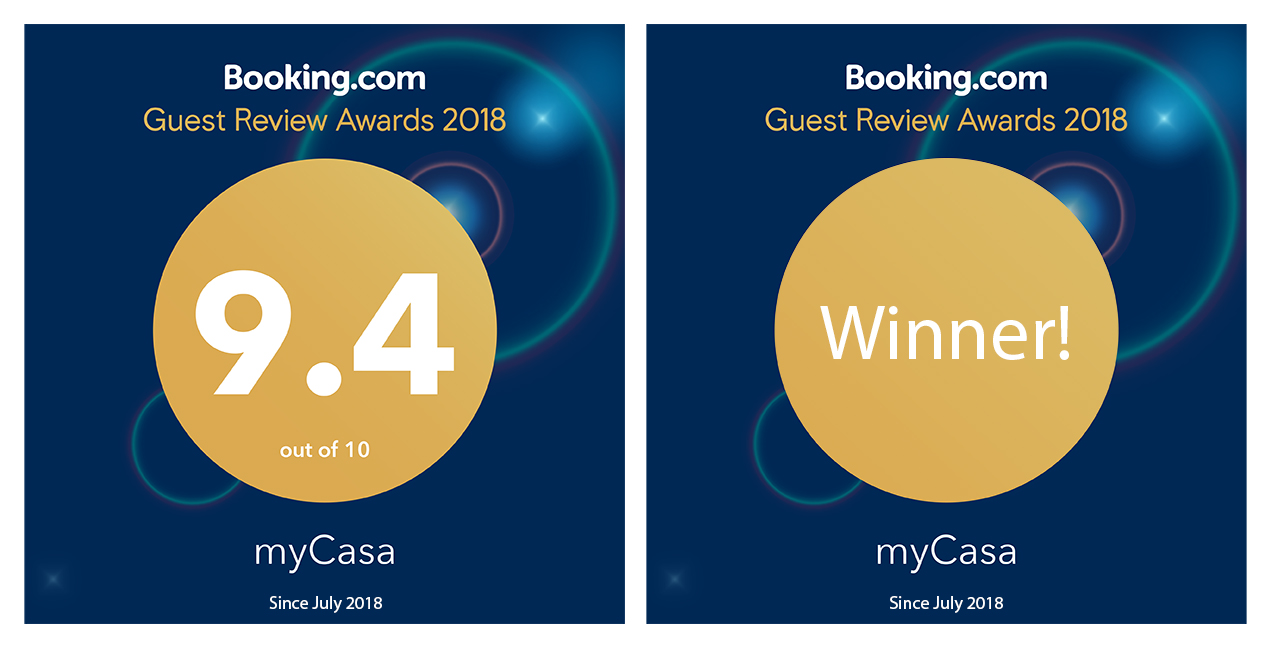 Some myCasa data
GUESTHOUSE myCasa opened in July 2018 and has been a success since day 1. It is located in front of Praia da Baía, Espinho, on the first line of housing on the main waterfront.

Guests
+

Reservations
+

Satisfaction
%

Booking.com
what our guests say
Fantastic location and wonderful cleanliness, Congratulations !!! Staff with above average friendliness

Filipe Fidalgo, (PT)
The perfect beachfront location on the seafront. Practically new modern and functional décor with interior terrace and very spacious shared kitchen. All very clean. The staff very friendly.

Maria Angeles, (ES)
Cleanliness, comfort, location, really exceptional. The restaurant MyCasa which is a few meters from the Hotel is the best in Espinho. The owner is extremely attentive and friendly.

Raed Hana, Alemanha